At work, there is a table where people often leave bags of treats, plates of cookies, and other edibles that they want to share with everyone. Today, I was pleasantly surprised when I walked past it on my way to the water cooler and noticed a bag printed with a picture of chocolate-covered pretzels.
Chocolate-covered pretzels, as it so happens, are one of my favorite things in the world.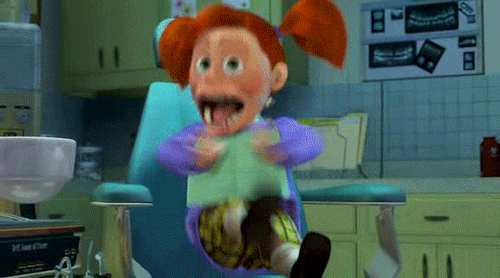 So of course I grabbed a handful on my way back to my desk.
The pretzels were thick, round, and absolutely covered with chocolate. I could tell that they were going to be delicious.
When I sat down at my desk, I popped one into my mouth and bit down.
At first, I was confused.
Then I was angry.
The thing I had just bitten into—the thing that had come in a package advertising chocolate-covered pretzels—the thing that was shaped like a chocolate-covered pretzel—was not, in fact, a chocolate-covered pretzel. There was chocolate on it, but the thing inside the chocolate wasn't satisfyingly crunchy; it was soft.
For some reason, some snack maker had decided to make little spiced ginger cakes in the shape of pretzels, cover them in chocolate, and then sell them that way. I couldn't believe what had just happened. What kind of heartless person would do something like this???
My day was ruined.
For a moment, at least.
Luckily, however, my office is next door to a Trader Joe's. And I happen to know for a fact that they sell real chocolate-covered pretzels in abundance.